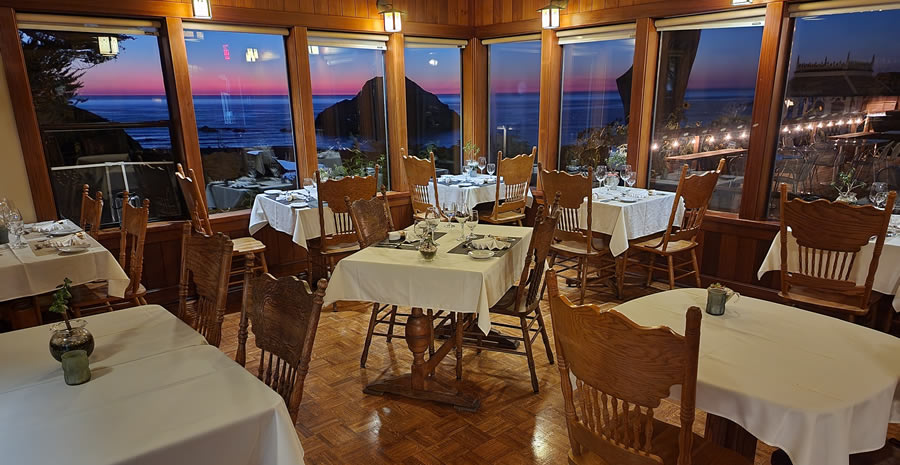 Winemaker's Dinner Series
September 16th, 2023 with Seebass Family Wines
Enjoy an evening of food, wine and fun with Seebass Family Wines owners, Michelle and Scott Willoughby, and our own Chef Victor Passalacqua as they orchestrate an unforgettable experience.
Please see the Menu for more details.
Book now to enjoy special room rates for weekend booking!
SPECIAL ROOM RATES / 2 NIGHT STAY (Friday - Sunday)
Suites $1000 (save $104.95 per night)
Oceanview Cottages and Oceanview Mansion Rooms $800 (save $71.75 per night) Garden View Rooms $550 (save $52.45 per night)
Rates are based on double occupany and tax is included. The winemaker dinner is an add on and not included the room pricing.
Call 707-877-3321 option 1 to book using special room rates offer.



ELK COVE INN
"The rooms are beautifully designed, some even featuring ocean views, fireplaces, and luxurious en suite bathrooms. It's hard to compete with the views, but the fine dining menu at the restaurant is a start "

Condé Nast Traveler, August 2023